Upcoming Releases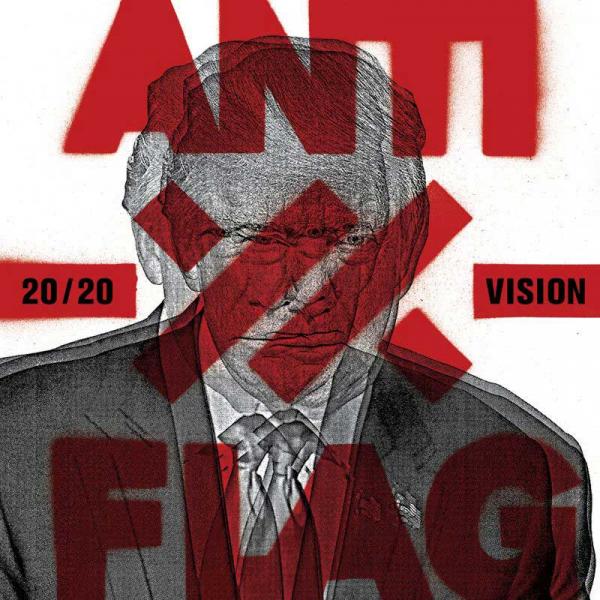 on
Saturday, October 26, 2019 - 09:32
Political punk icons, Anti-Flag, have just announced their brand new album, 20/20 Vision, due out January 17th from Spinefarm Records.
For over two decades Anti-Flag have been at the forefront of socially conscious punk rock, tirelessly releasing music, touring, organizing, and introducing generations of fans to progressivism through fiery protest songs. With 20/20 Vision the Pittsburgh, PA based band prove that they have plenty of vitriol left, aiming to face the challenges of our chaotic socio-political time head on. Opener "Hate Conquers All" pulls no punches, immediately drawing a line in the sand against the fascistic hate mongering of the Trump administration and making it clear that 20/20 Vision is an album intended to explicitly address the here and now.
Anti-Flag vocalist/bassist, Chris #2, provided further insight the new song and video, saying, "Love Trumps Hate. On the surface, this well packaged, well meaning sentiment does what it needs to... In the face of so much fear, inequality and despair, it provides hope. Hope that the path that we're on isn't an endless one, but one that can be defeated. And honestly I believe in the premise. That if you put love and positivity out into the universe it does combat negativity and it does come back or return, not always to us directly, but to someone. But the policies of Donald Trump and his administration are not just hateful. They're racist, islamaphobic, homophobic, transphobic, and bigoted. It is a false equivalency. The language exists for a reason. Our focus should not only be on their hatred, but their outward and unabashed fascism. We shouldn't just try to kill these things with love and kindness. We should be in the streets daily, demanding an end to racial, social, and economic injustice. The video for 'Hate Conquers All' is a visual experience of what a continuation of Trump policy and rhetoric holds. Climate devastation, racist/xenophobic immigration law and endless conflicts of interest serving his businesses and their partners. Watch the empire fall. Watch the nation dissolve. With our backs against the wall."
Track listing:
Hate Conquers All
It Went Off Like A Bomb
20/20 Vision
Christian Nationalist
Don't Let The Bastards Get You Down
Unbreakable
The Disease
A Nation Sleeps
You Make Me Sick
Un-American
Resistance Frequencies