Album Reviews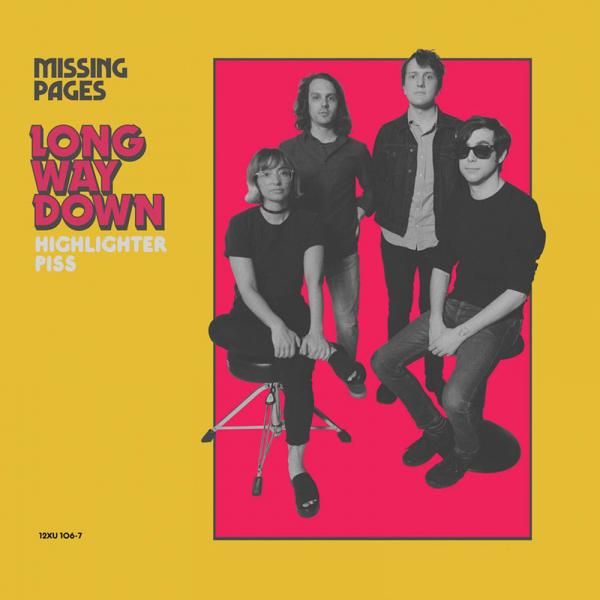 on
Saturday, October 6, 2018 - 15:30
- by Tom Dumarey
Fans of Sweet Talk and Mind Spiders take note! Stephen Svacina has a new project in the form of Missing Pages and they have just released their debut 7" via 12XU. Missing Pages' line-up is rounded out by Ali Ditto (Talkies, Mean Jolene), Gabriel Pastura (Sean Morales, Church Shoes), and Garrick Thurston (Slow) and together they crank out garage-y songs with big power-pop hooks that belie the songs' darker, more brooding undercurrent.
You can check out A-side 'Long Way Down' below, but the other two songs on here, 'Highlighter Piss' and 'Muck', aren't exactly dragging their feet either. The former comes with some massive riffing while the latter reminded me a bit of Camper Van Beethoven's classic 'Take The Skinheads Bowling'… yup, it' that good.
Recorded in a no-frills kinda way at Estuary Studios by John Michael Landon and mixed by Marked Men/Radioactivity mastermind Jeff Burke, these songs are like little furry balls of energy that I just can't get enough of. Hopefully neither can you!
Track listing:
Long Way Down
Highlighter Piss
Muck