Album Reviews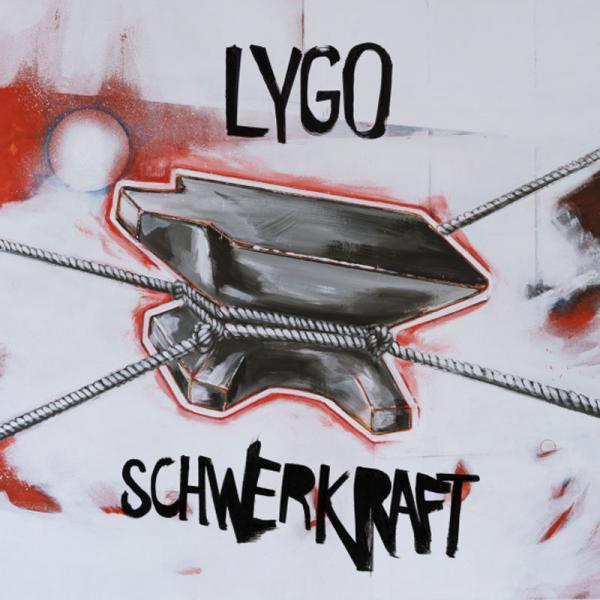 on
Sunday, September 9, 2018 - 12:05
- by Tom Dumarey
Germany's LYGO have a new album out called 'Schwerkraft'. Yeah, that's a German word. And if you didn't know that it means 'gravity,' then you won't be able to make head or tail from what these guys are singing about. Or yelling. But that's okay, you'll get the gist of it regardless.
That's because this trio - operating out of the city of Bonn - somehow manages to pack all of the angst and insecurity they can muster into their seething punkrock meets post-hardcore attack with tight rhythms and jagged riffs. In order to make it all a little more palatable, they don't refrain from using big hooks and catchy choruses.
So you see, you don't need to know that 'Festgefahren' means stuck or that 'Nervenbündel' means bundle of nerves. Well, that last one is actually kinda easy. But anyway, they lay it all out there in the music. We all feel trapped from time to time. But that's okay. Shit gets better. And if not, you can find solace in 'Schwerkraft'. Just turn songs like 'Gründe' and 'Schraubzwinge' all the way up and drown out everything else.
Track listing:
ALLES IST EGAL
FESTGEFAHREN
LIPPEN BLAU
LAUTLOS
GRÜNDE
FIEBERTRAUM
SCHRAUBZWINGE
VERGESSEN
KEINE LEICHTIGKEIT
NERVENBÜNDEL
RAUSCH - ZWANG
FLUGHAFEN