Features
Meat Puppets: 10 albums you should love as much as they do
on
Monday, February 18, 2019 - 11:08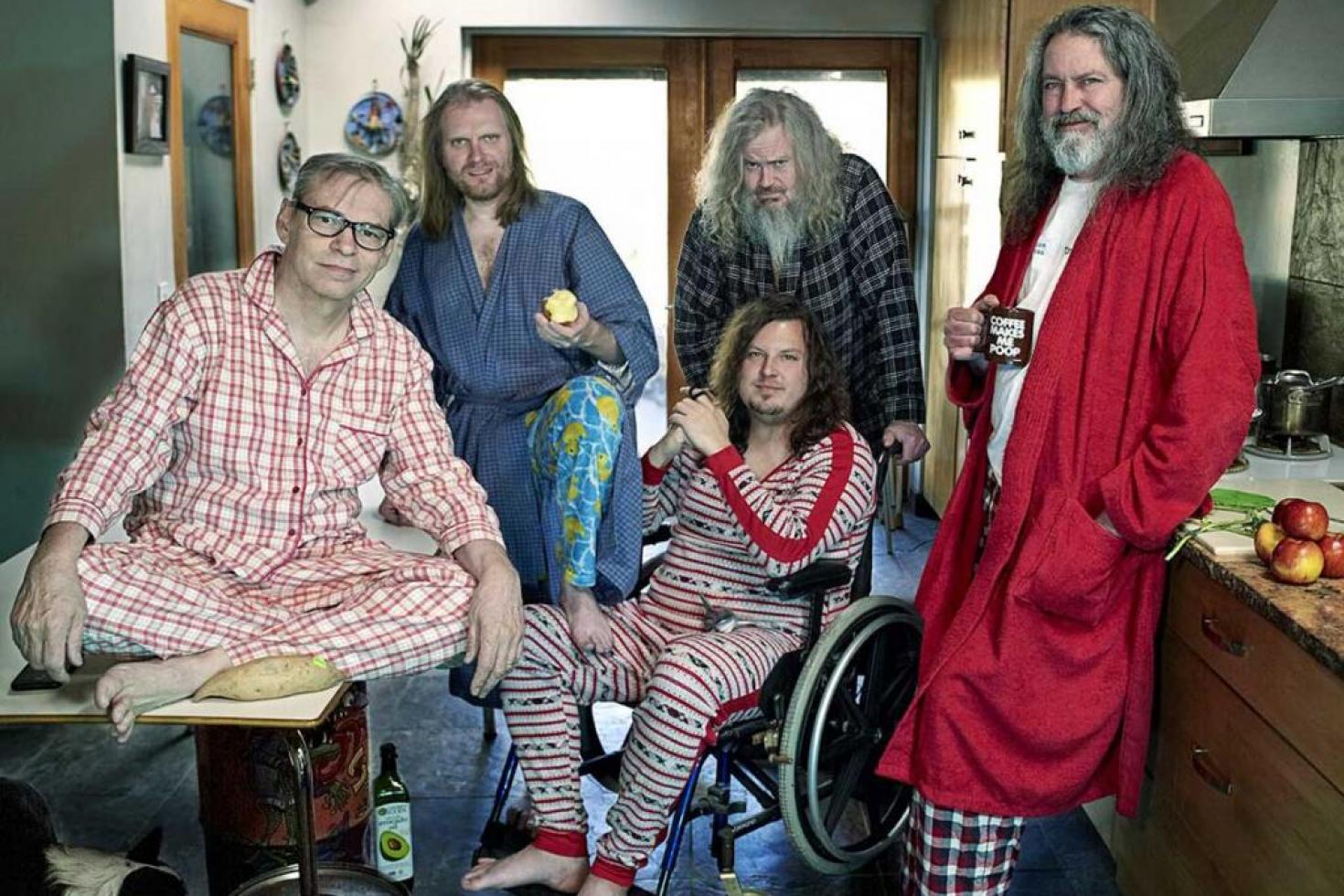 - by Tom Dumarey
Ask any of the five Meat Puppets to name ten albums they admire and you'll get thirty five different answers, depending on what day of the week it is. But drummer Derrick Bostrom is answering and today is Monday, and he's in an old school mood.
Meat Puppets' excellent new album 'Dusty Notes,' their first in 24 years to feature the original lineup, will be out March 8 via Megaforce Records. (Photo credit: Joseph Cultice)
Can - "Future Days" (1973)
A quartet of refugees from the avant garde classical and jazz worlds liberate a bunch of recording tape from school and proceed to reinvent rock and roll. All of their albums are vital, but this one is arguably the best from their classic period.
Jerry Garcia - "Garcia" (1972)
It's hard to pick any one standout from the Grateful Dead catalog, but Garcia's first solo, on which he played everything but the drums, is a tour de force.
Todd Rundgren - "Initiation" (1975)
When I was a teenager, I could only play side two of this album on "special occasions" or it was liable to take the top of my head off.
Fripp & Eno - "No Pussyfooting" (1973)
I paid a lotta money for an import of this back when it came out. Took it home, put it on, what the fuck, put it away. Took years to get it.
Stooges - "Raw Power" (1973)
Curt to Derrick: "This isn't half bad; can I borrow this?" The Meat Puppets are born.
Chic - "C'est Chic" (1978)
Disco with a rock sensibility — just the thing to overcome the prejudices of a teenaged suburban punk rocker. It was all uphill from here.
Tapper Zukie - "Man Ah Warrior" (1973)
This record knocked me over when I first heard it. It changed everything about how I thought about music.
Monitor - "Monitor" (1981)
This masterpiece was not only way ahead of its time -- wedding non-rock kitsch to a post-punk sensibility; released to near universal indifference -- but it also started the career of the Meat Puppets, who perform "Hair" on side two.
Elvis Presley - "That's The Way It Is" (1970)
The high watermark of The King's post-comeback hubris, a MOR "soundtrack" to a great movie (since re-edited and re-released, removing most of the best parts). There isn't any seventies Elvis that you can justify skipping, but if "Stranger In The Crowd," "The Next Step Is Love" and "How The Web Was Woven" don't grab you, there's not much point in preceding any further.
Neil Young - "On The Beach" (1974)
"Sooner or later, it all gets real." I love a lot Neil's albums, but this is the one I return to when I want to reconnect.