Features
on
Tuesday, November 15, 2016 - 21:18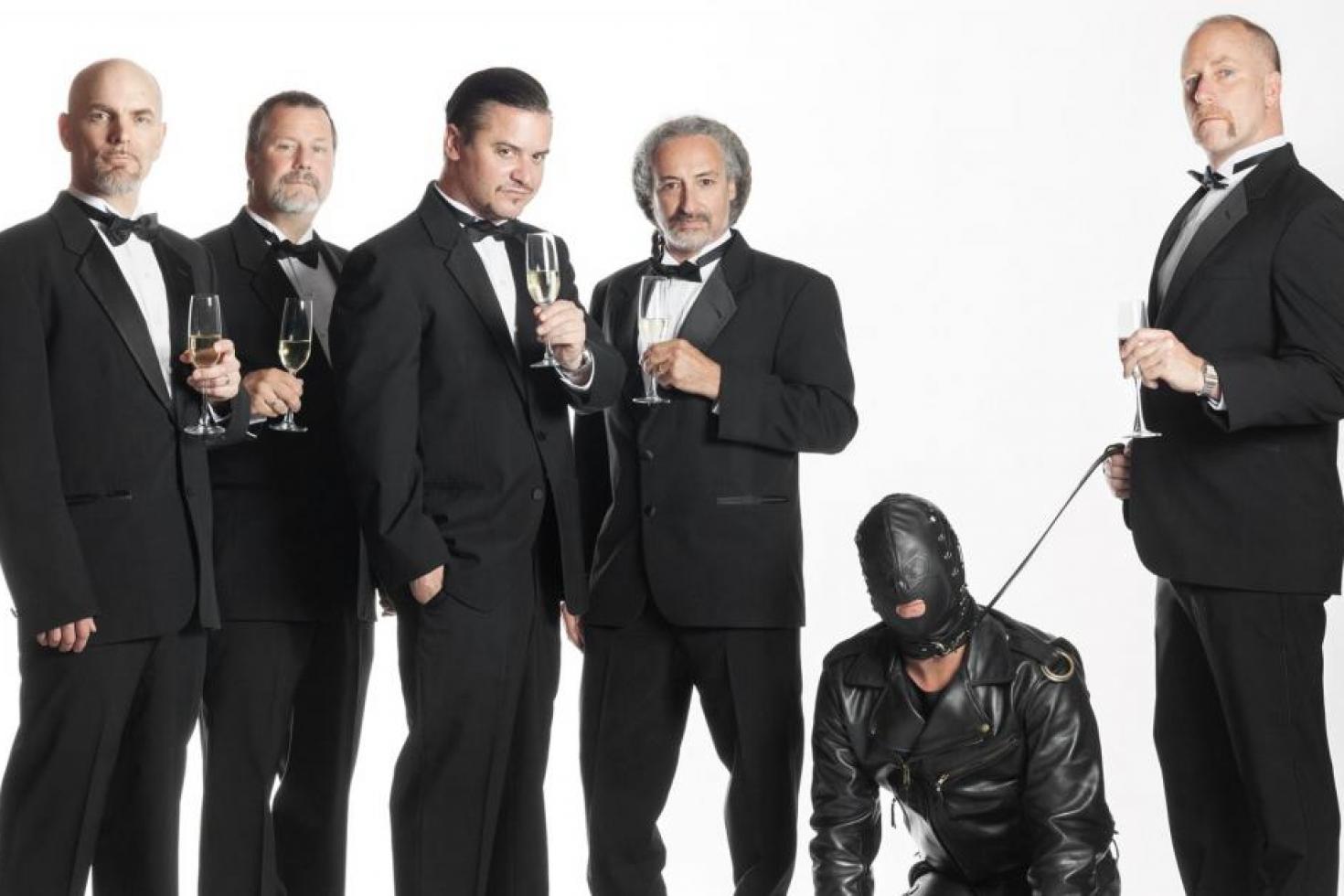 - by Joel Abraham
This is my first ( and hopefully not the last) interview I did for PunkRockTheory. I had the chance to sat down with Billy Gould, bass player and producer of the legendary Faith No More, owner of Kool arrow records and an overall awesome person, prior to his show in Toronto back in the summer of 2015. Yes, I know... it took me over a year to put this out but hey, shit happens! But I promise that like old wine, this interview has aged well with time.. So with that said, I give you Billy G.
PRT: Let's start with some questions about " Sol Invictus" (FNM's first album after 18 years of abscense)
Billy: No problem...
PRT: What does "Sol Invictus" mean to you personally?
Billy: To me it is like ... (thinks for a few seconds) let me think about this... we kinda live in a society where there are certain rules that are very "formulaic" and the way the business works, you are in a band, they signed band people when they are 18 to 25 to get a lot of use out of them and they all become drug addicts, alcoholics, make shitty music and get back together and have a reunion and that is what our music world is like...
PRT: Music comes second...
Billy: Yeah, there is this feeling where people think artists lose their inspiration as they get older. And so every time a band gets together and does a shitty record, people seem to almost enjoy it. One thing about Faith No More - that relates to "Sol Invictus" - is that we still have the sun. We had a period where the sun went down and we had 13 years where we didn't speak. We came back and the sun came back up and the inspiration was still there and it broke all those rules. People heard that we were getting back together and figured that we were going to suck, but we didn't suck. And then they heard we were going to make a record and everybody told me how scared they were, that we were going to make a record and that they didn't want to hear it in case it was bad because people are so conditioned to think that you get old and you get shitty. And for me "Sol Invictus" is the "fuck you" to that...
PRT: When you were in the process of writing and recording the new album, what new things did you learn about the other members of the band?
Billy: You mean, what did I discover new? Because I knew them so well, right?
PRT: Yes, exactly...
Billy: It is a strange thing because I've known Roddy (Bottum, FNM's keyboard player) since I was 10 years old. That is 40 years. So in some ways there were no surprises. Everything was exactly like I thought it was going to be. There's good and bad with that, just like with any relationship with people. Before we decided to make a new record, it really bothered me because I knew some of this dysfunction that we have was going to come with the process. And it did. We didn't change in a lot of ways. In other ways we have, because this dysfunction was not as bad. People were focused on doing the right thing. When we were younger, everything was magic. Creativity was magic (laughs). I think people referring to other band members) learned to survive by cooperating with other people. We all did. What that meant is that we gave each other a lot more trust. One thing I got from the guys is that they trusted me lot. I produced and recorded the record. I didn't want to actually. I was afraid to, because the guys who did all the other records are really good. Back then we had budgets. We could spend 2 months in a great studio. So I was like "If I am the only one doing it, how is it not going to sound like shit"? And the guys were really like "you should do it...". They were very, very supportive. In the past they would've never, in a million years...That was a huge thing actually. I didn't want to let them down. It was great to know that they weren't going to turn on me.
PRT: Would you say that this album (Sol Invictus) is all about Faith No More?
Billy: I don't know what this album is about. I think this album is about something that just was the right thing to do at the right time and we are all happy to be part of that. But I am not sure what that means...
PRT: The reason I asked is that there are lyrics on the album that suggest that Mike be talking about FNM's break up and then reforming again...
Billy: It's possible. But if he did, he would never admit it. He wouldn't tell me and he would definitely not tell you... (smiles). So I don't know. He wouldn't talk about his lyrics. I can make guesses, but I don't actually ask him.
PRT: Changing gears, I've always been interested in the creative process of writing songs, how do you know when a song is ready to be recorded?
Billy: Well, this (referring to Sol Invictus) took a couple of years to make. It was always ready to be recorded, it just it wasn't finished. Not to be a perfectionist, but it's like when you are cooking something and you just know when all the ingredients are balanced together. You just know when it's time, when it's finished and this was a little bit like that...
PRT: If I am not mistaken, didn't you start writing the album with Jon?
Billy: Actually it was me and then the drummer. Jon (FNM's guitar player) was there a little bit... Just to give you a little bit of insight into this process. There were a couple of songs that we re-recorded three times, because the first time we recorded it we were like "we can probably do this better". And because we recorded this in our rehearsal space, it wasn't like we were paying by the hour. We could re-do it until it was right. So really the demo was kinda working towards the album...
PRT: Nowadays is it easier to be in the studio recording and then changing the song or to record a new idea the second you have it with all of today's technology?
Billy: I think so. It is easy in theory. But to sound good and to feel right, it is not always that easy. It's one of these things about recording, you try to get this emotional feeling across and it's very hard to do. Sometimes you can't control it, sometimes if you don't get it, the song just doesn't work. It could be the same song, but you have to capture it in the right way. It's a very interesting thing... you really have to pay attention, you have to listen a lot to see if you are capturing it, if it is talking to you the way you want it to...
PRT: Makes sense. I guess it is something you feel in the moment, a "fuck it, this is the right take" moment...
Billy: You do. And a lot of times in the past if you had a producer and you didn't know them very well and you had a different aesthetic, you didn't have a chance to know if it felt right. You had to trust him because you are paying for the time. You couldn't fix it...
PRT: Do you have a creative ritual?          
Billy: Actually, no I don't. Every song that I try to write, I try to have a different way of approaching it. So I see what I did last time and try to do something different from that. So there is no pattern actually...
PRT: So you write music when you feel inspired to?
Billy: I write anyway when I am not inspired, but there's no system that I use. I try to go to the studio when I am home just to make noise. I try to go every day and sometimes nothing comes out of it. I just like working with my gear...
PRT: You are working your "creative muscle"...
Billy: I do and more than that also I like doing it. It's fun for me. It's better than doing errands around the house or going shopping at the stores. It is a lot more fun (laughs)...
PRT: This is a 2 part question. Faith No More has its own sound. Is that something that you worked toward consciously? And I think there is a fine line between being influenced by other musicians and copying other bands sound off, how are you aware of not copying other band's off?
Billy: I think when all bands start they are more about being a rip-off than about having their own sound. Because you are young and because you are just learning how to play. You want to be like the things that really inspire you. We were the same. When we started, our influences were a little more obvious. In our early music you can hear more the influence of bands like Theatre of Pain and Killing Joke. But we discovered ourselves and because we didn't grow up in the environment that those bands grew up in, we had things that were our own. I think a lot has to do with having self-confidence to be yourself and who you are and where you come from and not being afraid or ashamed. In San Francisco, a lot of people were trying not to be themselves. And we were the same in the beginning. It happens to a lot of bands.
PRT: If someone gives you the money, what FNM song would you make into a movie and who would be the director?
Billy: Good question...I have no idea, I couldn't even tell you that. I think all of our songs are visual. They can all be put into films to a certain extent. Oh wait, I actually have an answer. It would be the song "Pristina" and Andrei Tarkovsky would direct it.
PRT: So my last question and the most important question of them all. Will you teach me how to play bass?
Billy: Absolutely! No problem. It is so easy (laughs)...